The tradition of setting coins under the mast of a ship is an old one, older than Rome. A sailor stands a good chance of dying without a grave, of never being buried. Never would a sailor be laid to rest near the graves of his family, with the ritual coin set under his tongue to pay for his passage into the afterlife. The coin under the mast is that coin, surety for the afterlives of all souls aboard. Under the foremast of the
Lady Washington
, in the hole in her keel for that sturdy timber, there are three such coins, one for each time the mast has been set in place.
( Tar and twine. )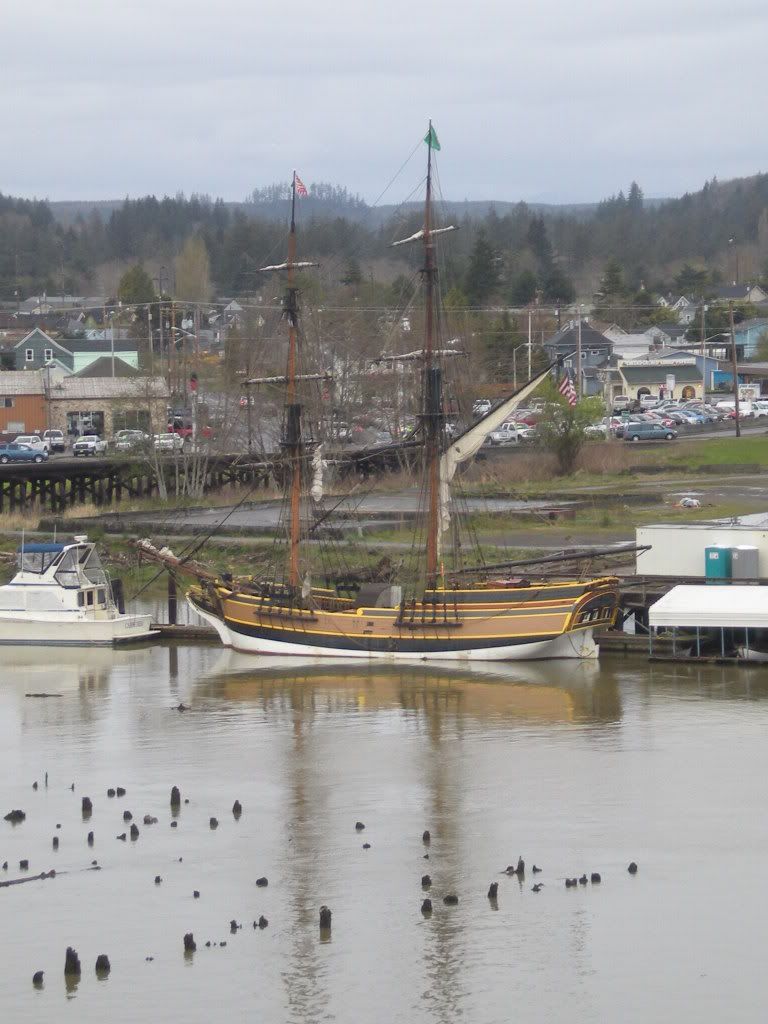 The Lady Washington at her muddy dock in Aberdeen, WA,
sails all furled and flags flying, taken from the bridge above.




This entry was written for
therealljidol
. More information about this part of my career can be found in
this entry
. Thank you for reading!